Avoca, PA (September 24, 2019) – How many times have you stood in line at the airport watching others breeze through security with no hassle? By enrolling in TSA Pre✓®, you too can breeze through security. Keep your shoes, jacket and belt on; your laptop in its case; 3-1-1 compliant liquids in your bag; and enjoy a better overall travel experience. TSA Pre✓® allows low-risk travelers to experience faster, more efficient screening at participating U.S. airport checkpoints for domestic and international travel.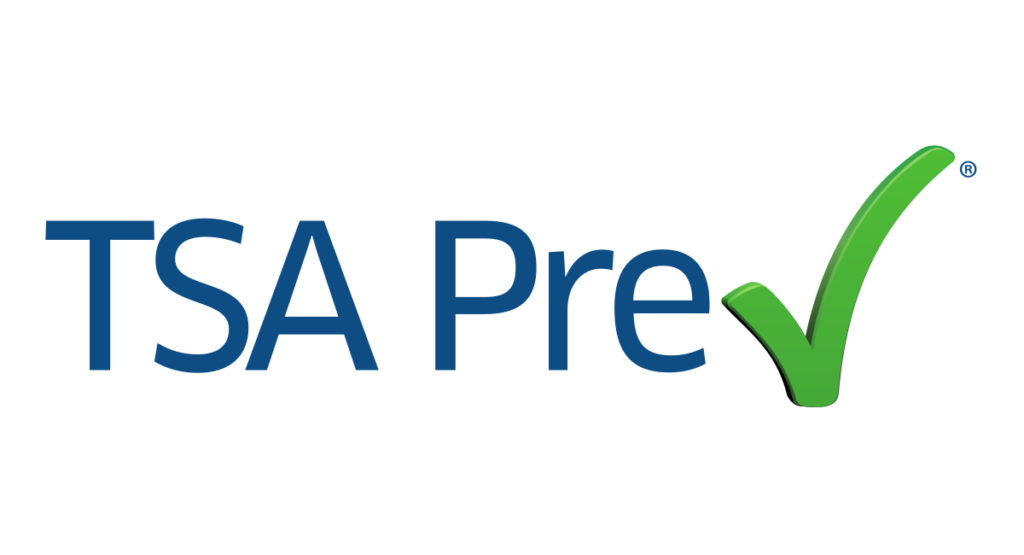 Airlines that serve AVP, including American Airlines, Delta Air Lines and United Airlines participate in TSA Pre✓®. A passenger must be flying on a participating airline in order to be eligible to use the TSA Pre✓® lane.
A temporary enrollment center will be located at the Wilkes-Barre/Scranton International Airport, in the Airport Board Room, from Monday, December 2, 2019 through Friday, December 6, 2019. This location will be open Monday to Wednesday (9 AM-1 PM & 2 PM-6 PM), and Thursday to Friday (7 AM-11 AM & 12 PM-4 PM). This temporary enrollment center at AVP is your best chance to avoid driving for hours to another enrollment center.
Travelers who are U.S. citizens or lawful permanent residents can begin the process by pre-enrolling online at www.identoGO.com/precheck.
Click on the words "Apply Now!" and follow the prompts to set up an appointment to visit the temporary enrollment center at AVP. Walk-ins are accepted, but will be enrolled on a first-come, first-served basis around scheduled appointments.
More information on the application process is available at www.identoGO.com/precheck.
Applicants are required to make an in-person visit to the enrollment center to verify citizenship or immigration status, as well as provide fingerprints. There is a nonrefundable application processing fee of $85.
If you're eligible and approved for the TSA Pre✓® program, you will be given a Known Traveler Number "KTN" to use when making flight reservations. KTNs can also be saved in an airline or travel agency profile. Participating airlines will print a TSA Pre✓® indicator on your boarding pass. When you arrive at the airport, look for signs for the TSA Pre✓® lanes and present your boarding pass and Government-issued ID to the Travel Document Checker. Children ages 12 and under may join you in the TSA Pre✓® lane.
73 airlines currently participate in TSA Pre✓® including Aeromexico, Air Canada, Air France, Air India, Air Serbia, Alaska Airlines, All Nippon Airways, Allegiant, American Airlines, Aruba Airlines, Asiana Airlines, Austrian Airlines, Avianca, Azul Airlines, Boutique Airlines, British Airways, Brussels Airlines, Cape Air, Cathay Pacific Airways, China Airlines, Condor Airlines, Contour Aviation, Copa Airlines, Delta Air Lines, Eastern Airlines, Edelweiss Air, Elite Airways, Emirates, Etihad Airways, EVA Air, Finnair, FlyCana, Frontier Airlines, Hawaiian Airlines, Icelandair, InterCaribbean Airways, Interjet, Japan Air Lines, JetBlue Airways, Key Lime Air, KLM Royal Dutch Airlines, Korean Air, Lufthansa, Miami Air International, Norwegian Air, PAL Express, Philippine Airlines, Porter Airlines, Qatar Airways, Scandinavian Airlines, Seaborne Airlines, Silver Airways, Singapore Airlines, Southern Airways Express, Southwest Airlines, Spirit Airlines, Sun Country Airlines, Sunwing Airlines, Swift Air, Swiss International Air Lines, Swoop, TAP Air Portugal, Thomas Cook Airlines (Scan.), Thomas Cook Airlines (UK), Turkish Airlines, United Airlines, ViaAir, Virgin Atlantic, VivaAerobus, Volaris, WestJet, World Atlantic and Xtra Airways.
Over seven million people have enrolled nationwide in TSA Pre✓® since it was first offered in December 2013. TSA Pre✓® lanes are already available at numerous airports nationwide, including at AVP.
As always, TSA will screen all travelers and no individual will be guaranteed expedited screening.
To learn more about TSA Pre✓®, visit tsa.gov/precheck. For more information on the Department of Homeland Security's four Trusted Traveler programs, including Global Entry, all of which provide TSA Pre✓® eligibility, visit dhs.gov/tt.